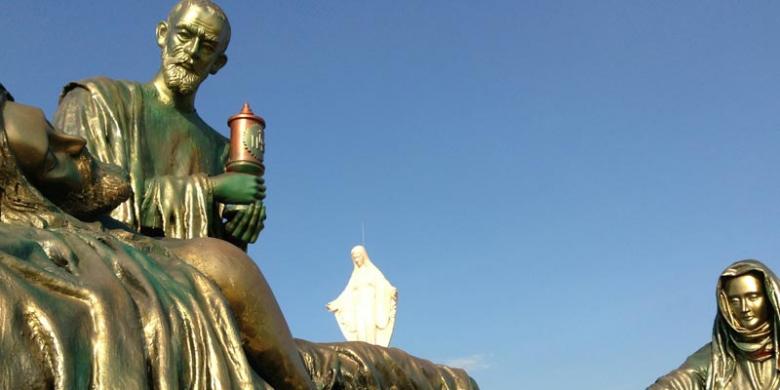 FOUNDATION Love Caring Lembata along with district government, building area Spiritual Prayer Watomiten Hill, in the village Bour, the district, East Nusa Tenggara. Spiritual tourism area project ongoing at the target will be completed in February 2015.
Regions Hill Prayer Spiritual Watomiten which is intended for Christians is expected to attract tourists not only domestic but foreign tourists. "This is one of spiritual tourism development in order to Lembata become attractive destinations in Indonesia," said Virginius Christmas, Love Caring Foundation Secretary Lembata.
A total of 14 statues were built recounts the journey of Jesus Christ as when Jesus get the death penalty, carrying his cross, and fell for the first time, met his mother, assisted by Simon of Cyrene, Veronica mengusah face of Jesus and fell for the second time, women of Jerusalem mourned and fall for the third time, Jesus was nailed to the cross until his death on the cross, and when buried.
In addition, a large statue of the Virgin Mary is seen standing at a height when we had to walk uphill in the hills down to the statue-14. "Here the tourists not only get peace of mind when traveling, as well as beautiful scenery at sunset arrived. And the possibility of the Cross and Friday will be here," he added.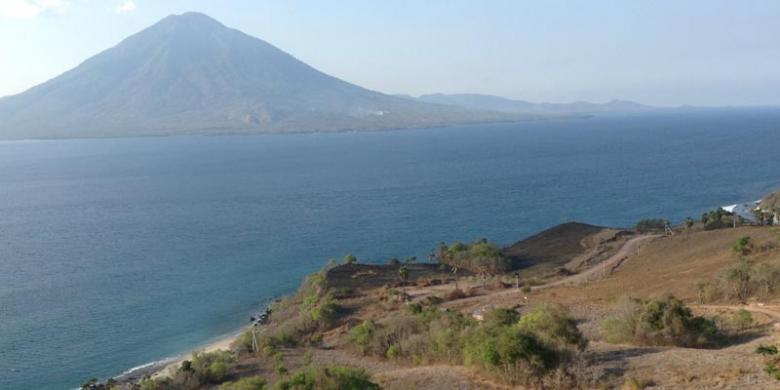 Barely there alone, 1,000 sculptures which also reflects the spiritual tour will be built on the seabed adjacent to the Mount of Prayer Watumiten.
"For the work we have already started, making sculpture directly we make towing, ranging from welding, iron and other unification framework. An estimated 1,000 statue was completed in late 2019, in which not only cater for the spiritual traveled alone, also cultivate coral reefs will be attached to each statue and divers will see the underwater beauty of this Lembata, "said Sigit Promono Dosta, a sculptor who makes it.