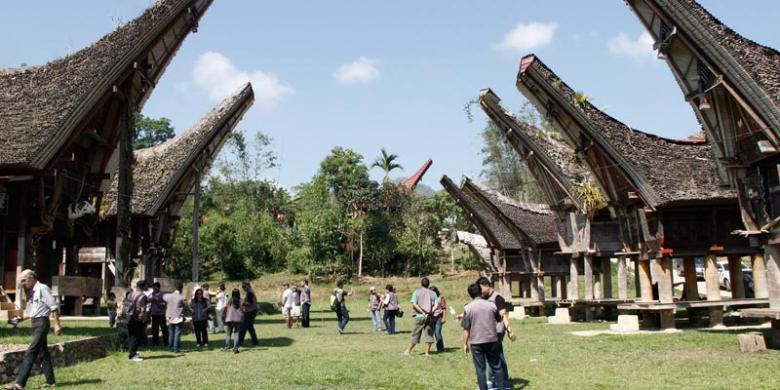 The uniqueness and beauty of the Toraja in South Sulawesi is not inferior to Bali. To the extent that former President Suharto in 1970 calling Toraja as a popular tourist destination after Bali. Before the financial crisis hit Indonesia, Toraja name is so well known to tourists, especially European tourists so it is always increasing tourist arrivals to the region.
It is recognized by the Regent of Tana Toraja Theophilus Allorerung while receiving party Famtrip Destination Management Organization (DMO) Toraja, in Makale, Tuesday (11/18/2014) afternoon.
According to Theophilus, in addition there are also cultural tourism nature tourism and religious tourism. Tana Toraja regency also plans to build a statue of Jesus Christ in the world. The giant statue will be built as high as 40 meters at Mount Burake. Later high statue would defeat the statue of Christ the Redeemer in Rio de Janeiro, Brazil.
However Makassar-Toraja distance far enough - about 8 hours drive by road - making Toraja only really visited by tourists who are interested to know more deeply the culture and customs of Toraja.
Actually, continued Theophilus, Tana Toraja has a pioneering airport named Pongtiku with 900 meter long runway. But only last flight every Monday with all flights to and from Makassar. "We are currently planning to build a new airport with a 1,900 meter long runway. Now the land acquisition stage," he said.
Therefore the Tana Toraja regency remain actively attracting investors to invest in the construction of accommodation facilities in this region.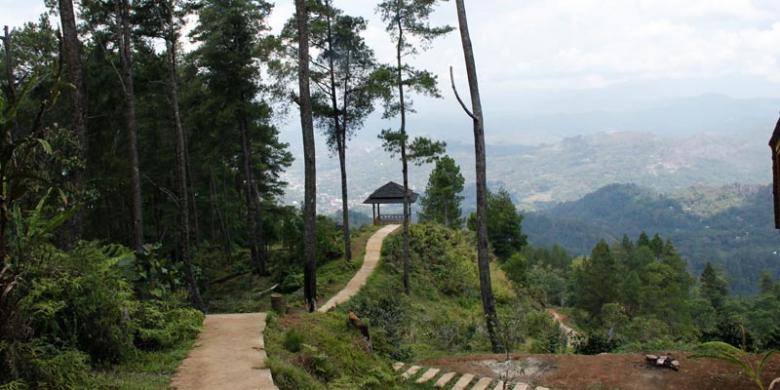 Regent also aware, Tana Toraja not only focus on cultural tourism by relying uniqueness Toraja traditional house tradition and cultural events, but also began to develop other attractions such as agro tourism. How to invite tourists to enter the coffee plantations as they head Pango-pango, cool location in the mountains. From this hilltop, visitors will see the city sights Makale.
"I want the Toraja people live in prosperity of the tourism sector. I am pursuing infrastructure development. Pango-pango me open to widen the road and increase the number of restaurants. In 2016 I target these roads already wide all," he said.
In addition, continued Theophilus, tourists who come to want a souvenir of Toraja Toraja and culinary. "In 2015 I will wake up the building making it easier for tourists looking for souvenirs and food products typical Toraja," he added.