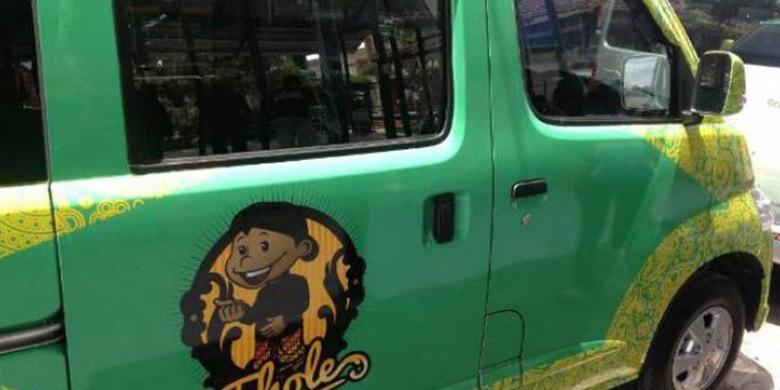 Palace tour vehicle launched on this day in Yogyakarta, Friday (11/28/2014) was given the nickname "The Thole." Naming it has become the deal of Forum Communications Region North Square (FKKAU) which acts as a tourist vehicle operators.
Hamam Arif Romas, Manager of Shuttle Travel palace, expressing the philosophy of naming "The Thole" as a brand that will be attached to the car body. According Hamam, Thole was a close call in the Java language, especially for boys.
"Usually Thole was the favorite call parents to a son, we take the philosophy that is so easy to remember the name of the community and tourists," said Hamam, the Tribune Jogja, Wednesday (11/26/2014), when found in Ngabean Parking Park, Yogyakarta.
According Hamam, to find brand name was not so difficult. Approximately only takes over a week. After the name of the brand is determined, the last FKKAU membrandingnya in the car body. Of the five cars were prepared, approximately three vehicles already completed the process of cutting a brand.
"Already we are cutting sticker, the car will be green, the body is no logo Si Thole, Shuttle tour Jeron Beteng," added Hamam.