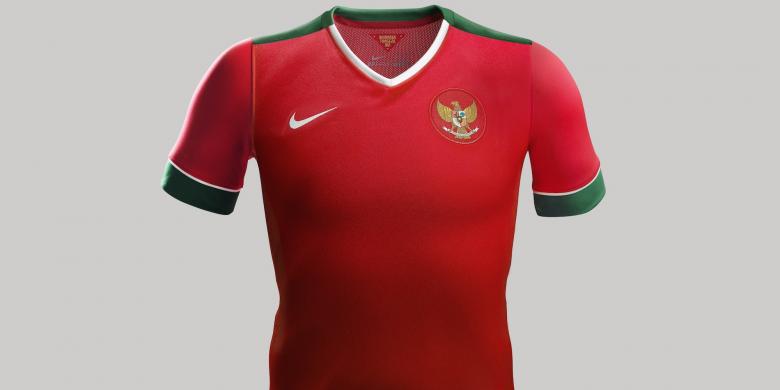 Indonesia 0-2 defeat of Syria in a friendly match at the Bung Karno Main Stadium, Jakarta, Saturday (11/15/2014). Goals for Syria printed Sanharib Malki and Omar Khrbin.
Syria has quickly as the game four minutes. Nkdhle Nasouh breakthrough bait can be maximized Malki to conquer the Indonesian goalkeeper Kurnia Meiga guarded.
Goals are also seen mencermin problem in line behind Indonesia. Quartet defender Indonesia, Zulkifli Gratitude, M Roby, Achmad Jufriyanto, and Rizki Pora failed to carry out a strategy that can be used Khrbin offside.
After a miss, Indonesia try out the attack. Several times, Indonesia had a golden opportunity to equalize through Boaz Solossa effort. However, until the dispersal of the first half, the score remained 1-0 for excellence Syria.
Entering the second half, coach Alfred Riedl try to play Fachrudin to replace M Roby. Shortly thereafter, Word Utina, Ahmad Bustomi, and Hariono also played for changing position Manahati Lestusen, Immanuel Wanggai, and Boaz.
Indonesia's efforts to equalize the score almost happened on the 70th. Receiving a cross Zulham Zamrun, Sergio van Dijk was able to break away from the convoy defender Syria and then shoot the ball with his left foot. Unfortunately, hard kick Van Dijk still be denied by goalkeeper Mosab Balhous.
Six minutes before the game ended, Indonesia re-pierced. This time, header Khrbin utilizing cross Mahmoud Al Awareness Indonesia lodged in the top corner. Score 2-0 to Syria be the end result of the match.
It became the last game Indonesia before competing in the AFF Suzuki Cup 2014 Indonesia will start the game in the arena against Vietnam, November 22, 2014.
Lineup
Indonesia: 1-Kurnia Meiga; 3-Zulkifli Thanksgiving, 16-M Roby (23-Fachrudin 46), 13-Achmad Jufriyanto, 11-Rizky Rizaldi Pora; 14-Imanuel Wanggai (24-Harino 57), 2-Manahati Lestusen (19-Ahmad Bustomi 57); 21-M Ridwan, 7-Boaz Solossa (15-Word Utina 57), 17-Zulham Zamrum (9-Cristian Gonzalez 81); 20-Sergio van Dijk (18-Samson Arif 70)
Coach: Alfred Riedl
Syria: 1-Mosab Balhous; 3-Mouaiad Alajaan, 4-Hamdi Almassri, 14-Hussein Aliwayed, 17-Ahmad Deeb (Abdul Nasser 87); 7-Abdul Razak Al Hussein, 10-Mahmoud Al Awareness, 21-Ouday Abduliaffal (Ahmad Al Saleh, 76); 8-Omar Khrbin, 9-Nasouh Nkdhle (Khaled Al Brijawi 80), 16-Sanharib Malki (19-Amro Jeniat 24)
Coach: Muhammad Al Fakeer
Referee: Suhaizi bin Shukri