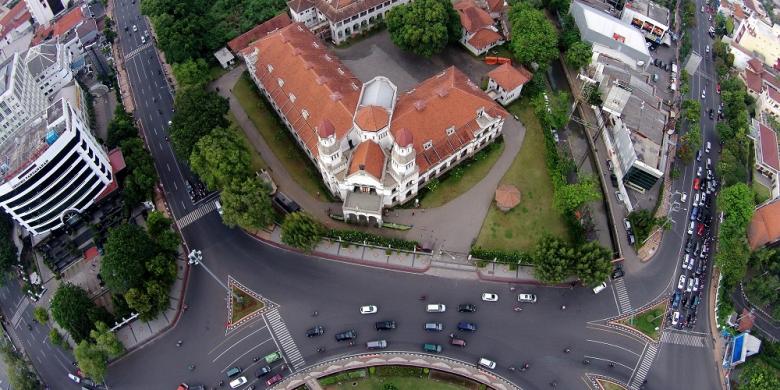 At least more than 400,000 tourists have visited Lawang Sewu Semarang which is one of the historical attractions in the city of Semarang during 2014. "Specifically, the number of visitors in 2014 as many as 411 198 tourists. It was not until the period of November," said Manager of Museum Management PT Kereta Api Indonesia (KAI), Sapto Hartayo in Semarang, Thursday (12/18/2014).
He admitted that the number of visitors Lawang Sewu from year to year continues to increase, and as long as it is dominated by tourists from outside the city, even from abroad.
Based on data from PT KAI, the number of visitors Lawang Sewu in the period of 2012 to reach 121 696 tourists, in 2013 increased to 234 206 tourists, and continue to increase this year.
"Visitor data was obtained from the number of tickets sold. If the average traffic per day, on weekdays between 750-1000 people, while the holidays can be up to 2,500 people / day," he said.
According to him, the management of the building which is now used as a museum of the railways continue to be addressed, in particular the provision of various facilities for visitors, including persons with disabilities.
Lawang Sewu, further Sapto, now equipped with various facilities for visitors, ranging mosque, WiFi networks, up to wheelchair exclusively reserved for visitors with disabilities.
"Settling we did the first, of course removes the mystique or armature of Lawang Sewu. No longer a mystical tour, but the historical tour. We are open to the arts and cultural activities," he said.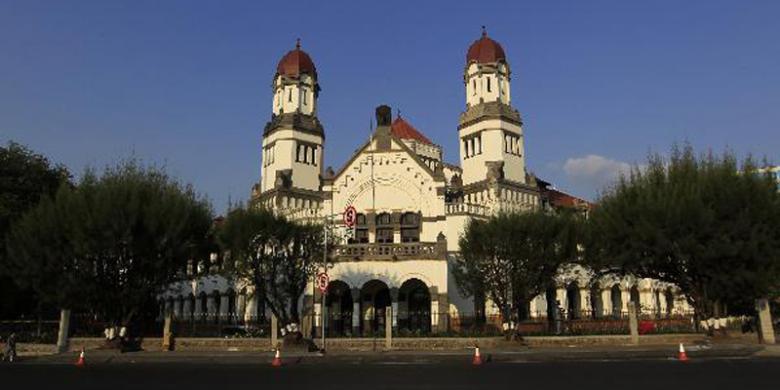 Evidently, various efforts to reform the management of Lawang Sewu building owned by PT KAI make it more and more tourists, including thanks to the cooperation established with tourist agencies.
"To boost the visit, we invite to cooperation tourist bureaus. Then, the Department of Education and the Department of Culture and Tourism of Semarang also to work with a visit to the museum," he said.
Admission rate Lawang Sewu, added Sapto, unchanged, ie for adults Rp 10,000 per person, while children and students to pay Rp 5,000 per person.