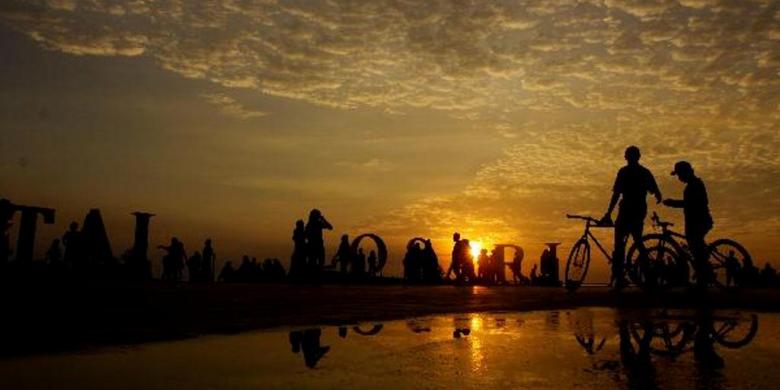 South Sulawesi Provincial Government through the Department of Tourism began to promote a number of objects and new tourist destinations. This is to increase traffic and movement of tourists to the area that had been dominated to Tana Toraja.
"There are some objects and new destinations promoted in addition to the existing sites. Moreover, in the province are many attractions, but people tend to only about 70 percent of Tana Toraja, Bira Beach in Bulukumba and Takabonerate in Selayar, "said Head of South Sulawesi Tourism Jeffri Rahman, Wednesday (03/12/2014).
To that end, said Jufri, so that the distribution and movement of the visit could be more widespread, the need to promote alternative objects and other destinations.
Some of the attractions that began heavily promoted among Rammang-Rammang, the largest karst areas in the National Park Bantimurung- Bulusaraung. Still in Maros, ancient paintings are based on research, spelled out in the world's oldest natural painting. There are several other attractions, the tourist waters contained in some of the islands in the Strait of Makassar.
According Jufri, this year, tourist arrivals exceeded the target. Targeted foreign tourists 100,000 people, but the reality of 150,000. The movement of domestic tourists are targeted 5.5 million people has been exceeded. Only about 70 percent of them still to Tana Toraja. In 2015, the target of visits increased by adding a new tourist destination.
Previously, South Sulawesi Governor Syahrul Yasin Limpo hope tourists visiting this province is not merely Tana Toraja. "I wish there was another place, another object, which is interesting and could be a new destination. The way that the economic and social impact of the tourism sector is also felt by many regions and communities around the tourist attraction, "said Syahrul.
bamboo theme
Related programs "Lovely December" in Tana Toraja go ahead this year. Implementation of this the seventh time, the local tourism office take bamboo theme.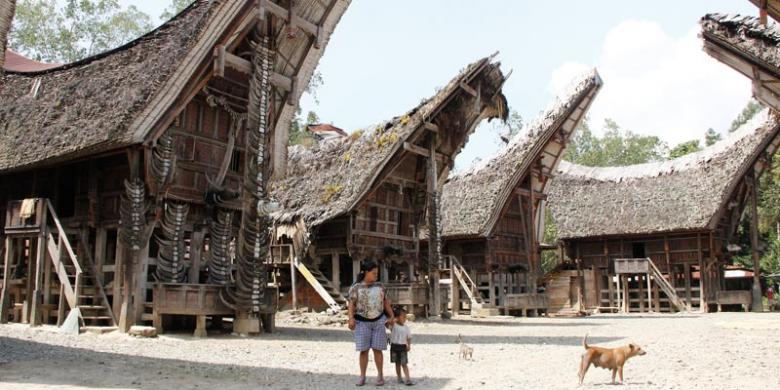 The mission of this year's event to restore the glory of a typical bamboo Tana Toraja which became extinct. Moreover, some types of bamboo Toraja, as tallang and pattung, will be planted to mark the "Lovely December" later. The initial phase will be planted on an area of 10 acres and the rest followed by the government and local residents.
The selection of themes for bamboo plants into one integral part of community life in Tana Toraja. Pole for building custom homes, custom event, to use a food container bamboo.
For several years, the implementation of the program "Lovely December" contribute to revive tourism which had slumped Tana Toraja Bali bombings and the impact of various events in the country. Now supporting sectors, such as hotels, restaurants, and businesses woven fabric, back up.